Wednesday, February 1, 2012
Looking for Dog Bone Beads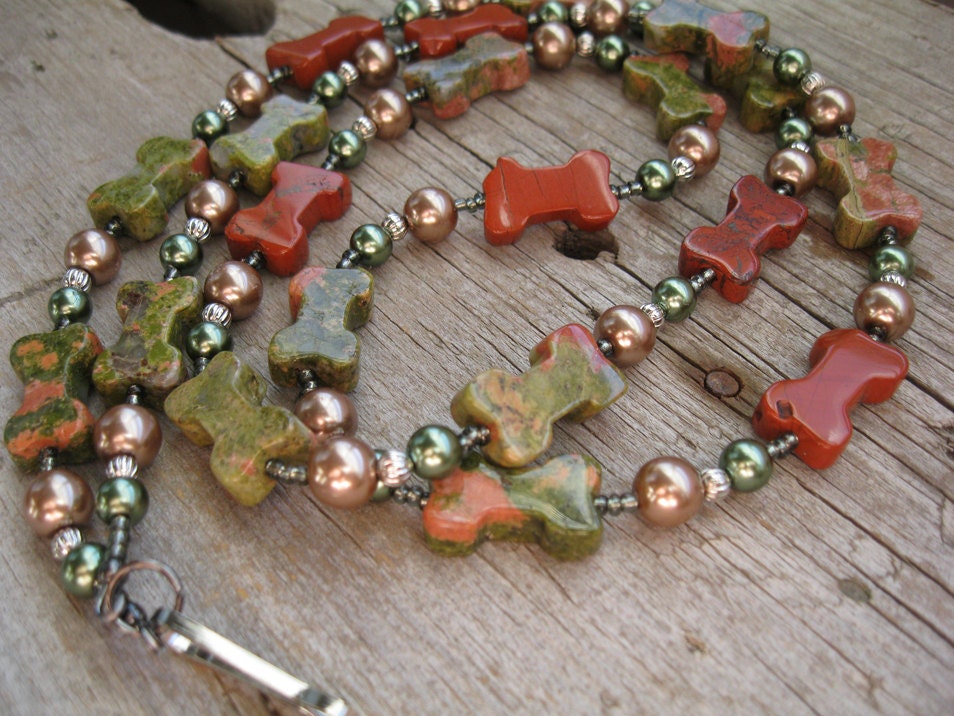 I made a dog bone lanyard a few months back. I picked up the beads at a bead show on a whim about a year ago. I sold the lanyard in December which turned out to be a gift.
My customer contacted me on Monday for another one. Low and behold, I get another request from someone else today for the exact same lanyard. So I'm desperately looking for these beads. Colors don't matter, just the beads. I've search high and low with every keyword imaginable and still nothing. The bead show is coming back in March and she's willing to wait. I explained how I got the beads, and I may not be able to get them. I had no idea that this lanyard would be so popular. I made a bracelet with the few I had left over, but not enough for a lanyard.
The beads I used were Unakite and I was told Jasper for the brick red. If anyone can help me track down these beads, I would be so appreciative.
Thank you!
Posted by

Finding Charm
at 8:33 PM