Monday, February 4, 2013
Handmade Artist: The Alchemist Vessel
I am totally mesmerized by chainmaille jewelry. If you are too, the Alchemist Vessel is a shop to stop by. Alix named her shop perfectly! Alchemy is to turn something common into something extraordinary. Extraordinary chainmaille it is! Take a look at this Golden Spiral Gold Bracelet. All that with a handful of golden rings. Amazing!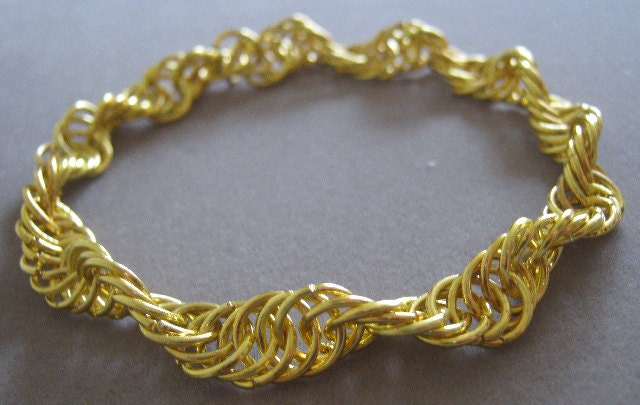 In addition to the chainmaille artistry, the Alchemist Vessel also works with sterling silver and gemstones. In this Rose Quartz Jewelry Set you can see that chainmaille doesn't venture far.
For the lovers of far away places of make believe there you'll find sterling silver pegasus earrings - that of course, are chainmaille too.
Keep up with Alix and the Alchemist Vessel at your favorite online spot!
http://www.etsy.com/shop/TheAlchemistsVessel
http://handmadeartists.com/shop/TheAlchemistsVessel
http://www.facebook.com/alchemistsvessel
http://alchemistsvessel.blogspot.com/
http://pinterest.com/chainedup/
http://www.linkedin.com/in/alchemistsvessel
Posted by

Finding Charm
at 8:30 PM